The International Trademark Association (INTA) Annual Meeting Live+ in Singapore serves as a vibrant platform for legal professionals specializing in intellectual property (IP) to engage in discussions, expand their knowledge, and connect with colleagues from around the world. Under the theme of "Intellectual Property and the Future," this esteemed gathering offered a comprehensive exploration of the latest developments in the field. From cutting-edge topics like artificial intelligence and social media to legal regulations and global implications, attendees were immersed in the future world of intellectual property.
Lectures on Emerging Topics
One of the highlights of the event was a series of lectures that delved into the forefront of intellectual property. Experts shared insights on diverse subjects, including the impact of artificial intelligence, social media, and influencers on legal regulation. Discussions on digital marketing, intellectual property enforcement, and analysis of precedent-setting cases across jurisdictions were particularly enlightening. Attendees gained valuable knowledge on how these developments shape the legal landscape and the importance of adapting strategies accordingly.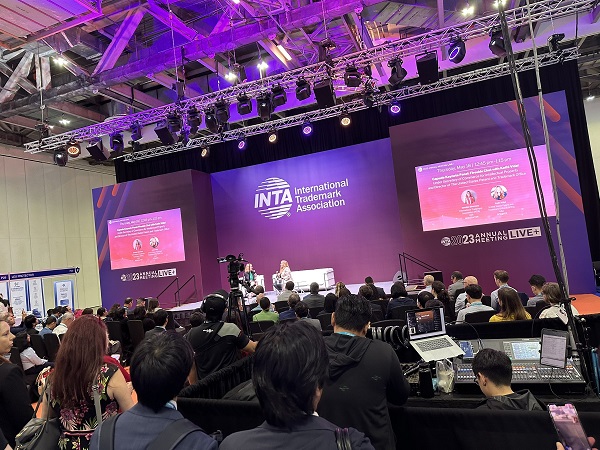 Networking and Collaborations
Beyond the informative lectures, the event provided ample opportunities for lawyers to engage with peers from renowned offices worldwide. As single representatives from Macedonia, Pepeljugoski's team meet colleagues from prestigious firms such as Salomone Sansone, Agazzoni, Joao Dela Cruz, Petosevic, Dennemeyer, Jones Day etc. to share experiences, exchange knowledge, and establish meaningful connections. The interactions fostered a collaborative environment that promoted professional growth and enriched the understanding of international perspectives in intellectual property.
Receptions and Business Events
The INTA Annual Event also offered a platform for lawyers to engage with clients and collaborators through receptions and business events. Partnerships with esteemed organizations like Heineken, Cognac, and the Andersen Global network provided lawyers an opportunity to elucidate the legislative frameworks to courts and administrative bodies. These interactions were mutually beneficial, enabling lawyers to gain a deeper understanding of clients' needs while showcasing their expertise in the field.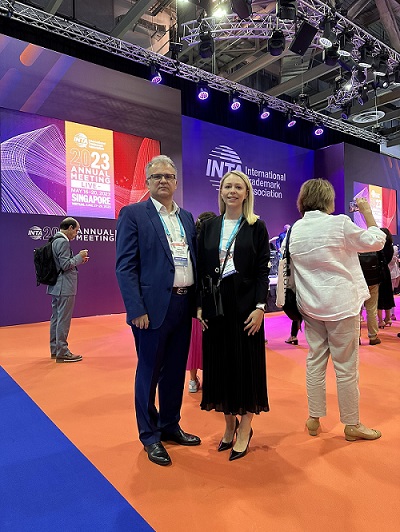 Benefits of Attendance
Attending the INTA Annual Event in Singapore for our law firm and partners attending offered a myriad of benefits since we specialize in intellectual property law. Firstly, the event facilitated the exchange of experiences and knowledge among professionals, allowing for a comprehensive understanding of global practices and emerging trends. This exposure empowered attendees to stay ahead of legislative developments and implement effective strategies in both the European Union and Asia. Moreover, the event provided a platform to connect with colleagues practicing in the same field, fostering lasting professional relationships and potential collaborations.
The International Trademark Association Annual Event in Singapore proved to be an invaluable experience for lawyers specializing in intellectual property.