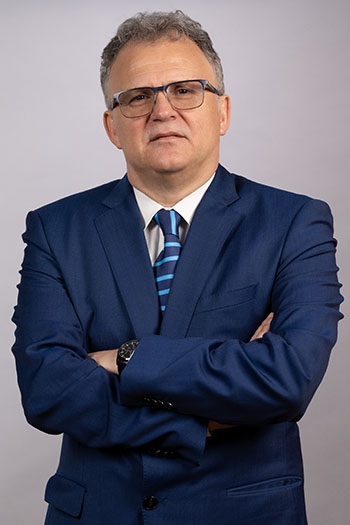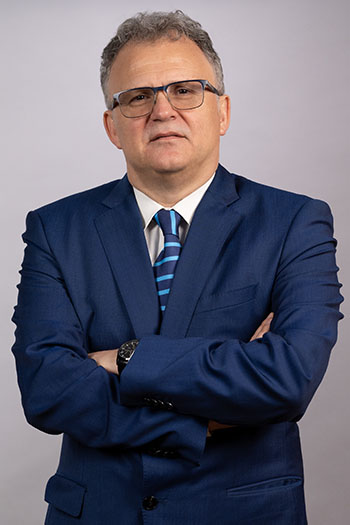 Valentin Pepeljugoski PH.D
Valentin Pepeljugoski Ph.D. is one of the leading Attorneys at law in the Adriatic region.
As an Attorney at law since 1999, he has extensive theoretical and practical experience in the field of intellectual property, competition law, e-commerce, telecommunications, corporate governance and consumer protection.
He graduated at the Faculty of Law of the University "Ss. Cyril and Methodius" – Skopje in 1985 and passed the judicial and attorney's exam in 1987. He completed the master studies in 1991 at the Faculty of Law in Skopje, and since 2003 he holds the title- Ph.D. of Law at the Faculty of Law in Skopje, on the topic: "Protection of Industrial Property Rights Against Unfair Competition in the Comparative and Macedonian Law". In 1998, Pepeljugoski passed the Exam for Industrial Property Representative.
He has experience working IPRs related projects/cases in Republic of North Macedonia, Kosovo, Serbia, Albania and throughout Balkans. As part of the Macedonian negotiation team, Pepeljugoski participated in the WTO accession process having in-depth knowledge on WTO TRIPS Agreement.
His previous employment activities extend from Assistant Minister and Deputy Director of the State office for IP, to participant in bilateral and international negotiations with the WIPO member states and the accession of North Macedonia to the EU. At the moment, he is member of the International group of experts concerning the IPRs issues in the Prespa Agreement with the Republic of Greece.  
Valentin Pepeljugoski is also a full-time professor in the field of IPRs, competition law, etc. He is author of many university textbooks, as well as numerous scientific and research international papers. He also took part in many seminars, conferences, symposiums.
He is fluent in English, Macedonian, Serbian and Croatian, as well as German and Bulgarian.
In more than 20 years of his professional work as an Attorney at law and with his overall experience and education, Valentin Pepeljugoski has made it possible for the Law Office Pepeljugoski to be recognized as a leader in the law field in Republic of North Macedonia, with the aim of solving the problems in the fastest and most favorable way for the clients, always striving to follow trends and novelties in the work.