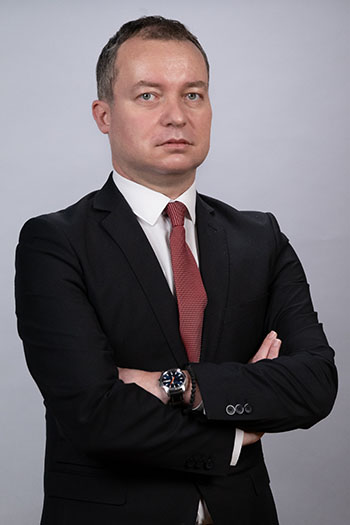 Attorney at law/ Аssociate
Graduated at the Faculty of Law at the University "St. Cyril and Methodius" – Skopje in 2002 and from then he works as junior advisor and advisor in the Law Office Pepeljugoski.
Passed the judicial and attorney`s exam in 2005 and from December 2005 works as an Attorney at Law in Law Office PepeljugoskI. In 2007 passed the professional exam for industrial property representatives
Participant of the Distance Learning Seminar for regulation of the private sector, organized by IDLO in 2005 (Serbia, Bosnia and Herzegovina and Macedonia).
Participant in the preparation of Doing Business 2009 for the Republic of Macedonia as well as Doing Business 2010 for the Republic of Macedonia on subject Reforms through difficult times.
Since October 2011 participant in the Double Degree Мaster program in Intellectual property organized by the Faculty of Law "Justinianus Primus" at the University "Ss. Cyril and Methodius" and the University of Strasbourg (Centre for International Intellectual Property Studies).
Speaks fluently English, Serbian and Bulgarian language.