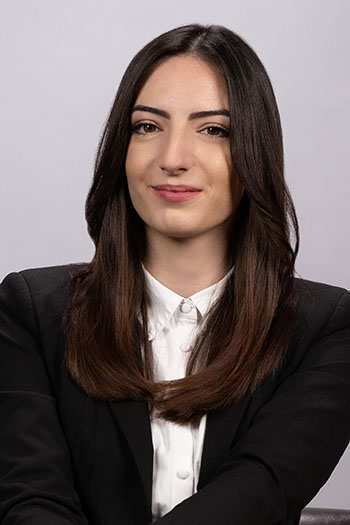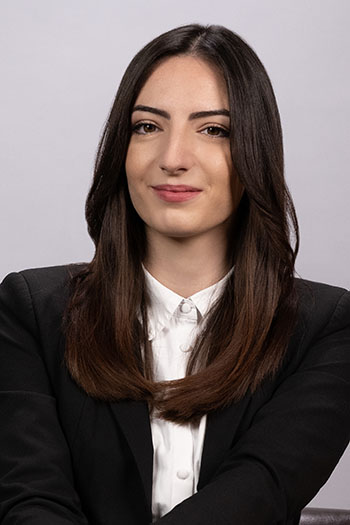 Attorney at law/ Аssociate
Frosina Kasnioska LL.M. graduated in 2018 at the Faculty of Law "Iustinianus Primus" University of "Ss. Cyril and Methodius" in Skopje. In 2020 she finished her master studies and obtained the title of Master of Laws in the field of International Law and Relations and EU Law.
She passed the Bar Exam in March 2022.
She has been a part of the Law Office Pepeljugoski since January 2020, first as a legal trainee and from July 2022 as an Attorney at law.
Frosina KASNIOSKA LLM – PRACTICE AREAS :
Intellectual property, Personal data protection, Financial sector, Energy sector and environmental protection;
Speaks fluently English, Serbian and Croatian language.